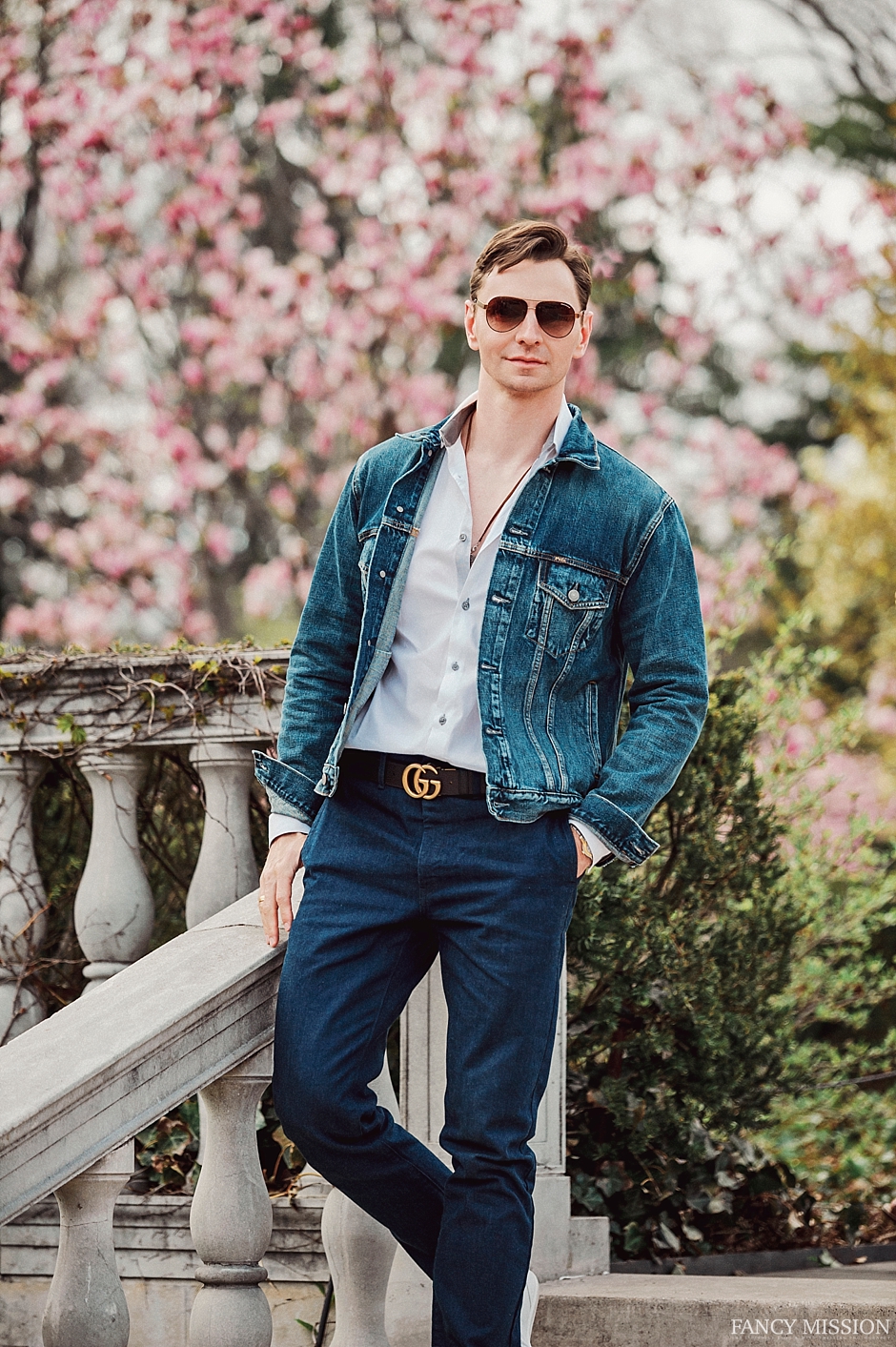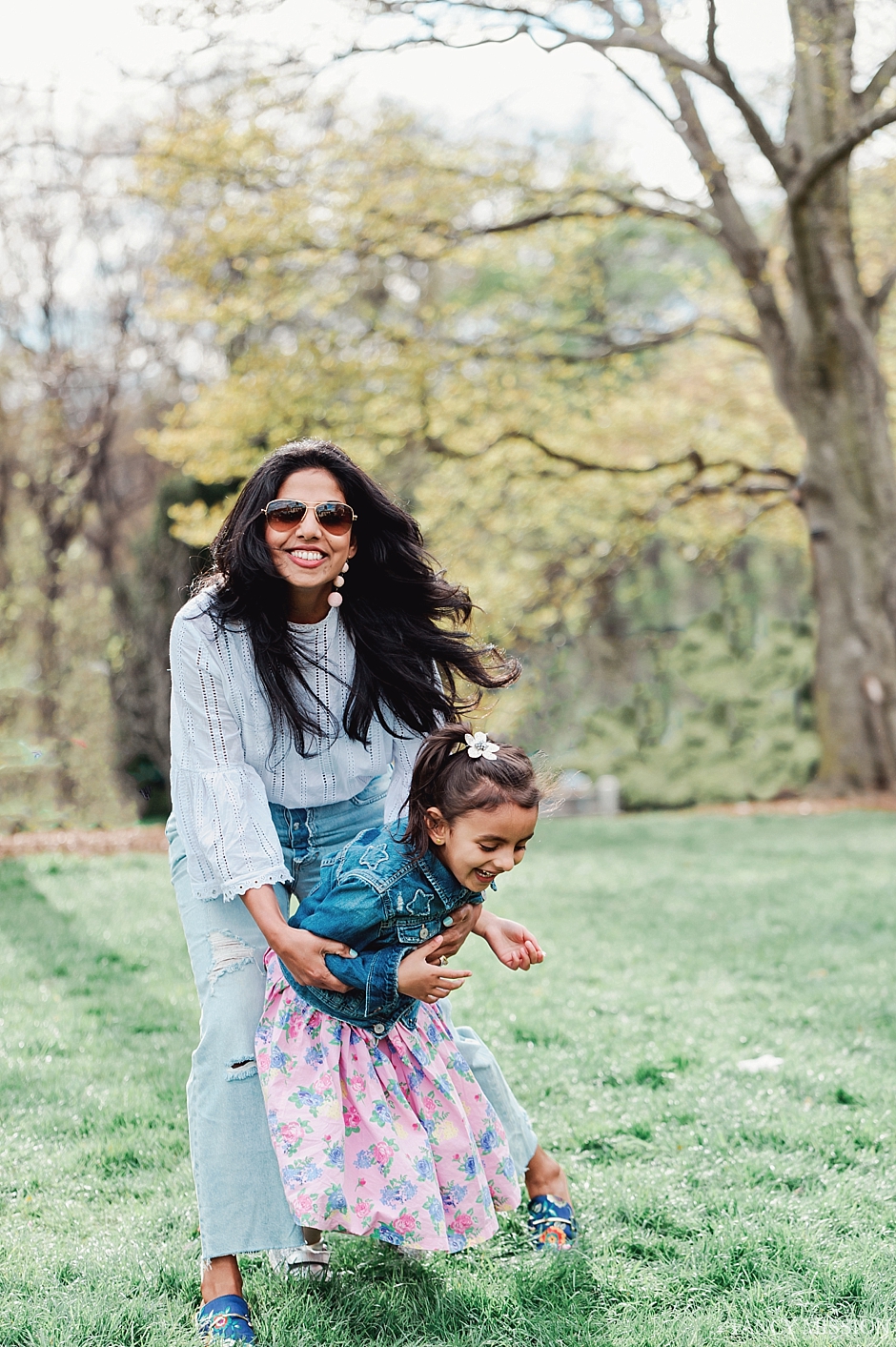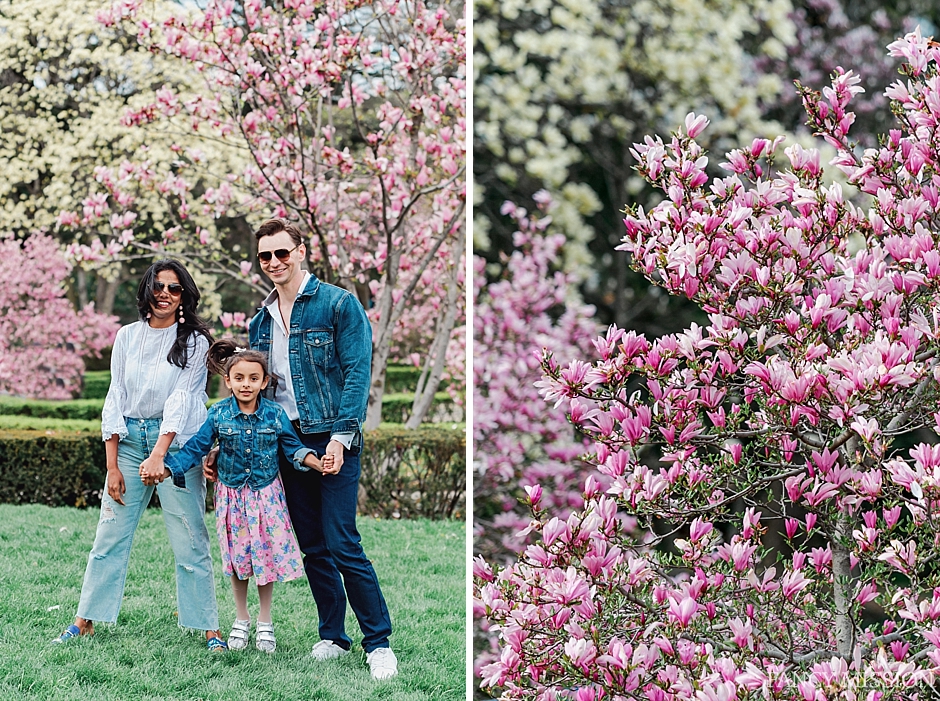 Never before have I felt like I'm in a constant hope for spring weather to finally come! That draw of shedding layers of clothing after winter drag combined with endless sunshine and cool breezes makes me acutely pine for spring. And yet, this year we're nearing the end of April and there is barely any sign of it. We still have the heat full on along with the fireplace occasionally! We think Mother Nature decided to snooze this year into summer.
Thank goodness for Instagram – always delving enticing locations to visit from fellow bloggers. While some are not within reach at the time (Helloooo Santorini?!?) but we luckily chanced across an image from the famous Botanic Garden in Brooklyn, New York. Talk about luck! The park is located in a busy, busy! part of Brooklyn so bank on a 2+ hour drive if you're venturing from Connecticut alone. A tricky parking situation (the adjacent lot fills up quickly) and a small admission fee later you will find yourself in a transformed world. Any cravings you have for spring blooms combined with proper spring will yield you right into stuff your dreams are made of. Or cravings.
On our visit it was just a bit cool, but nothing to overshadow the glorious colors of the blooms surrounding us at every corner. Many beautiful trees were in full bloom, the spring flowers were notable throughout the park. Tulips are my wife's favorite flowers and she couldn't get enough of it. Even our little star had a blast being able to run amock the blooms without a care in the world. Couldn't have been a better place for families, lovers, or sole flora fanatics!
What do you do to speed up your spring cravings?