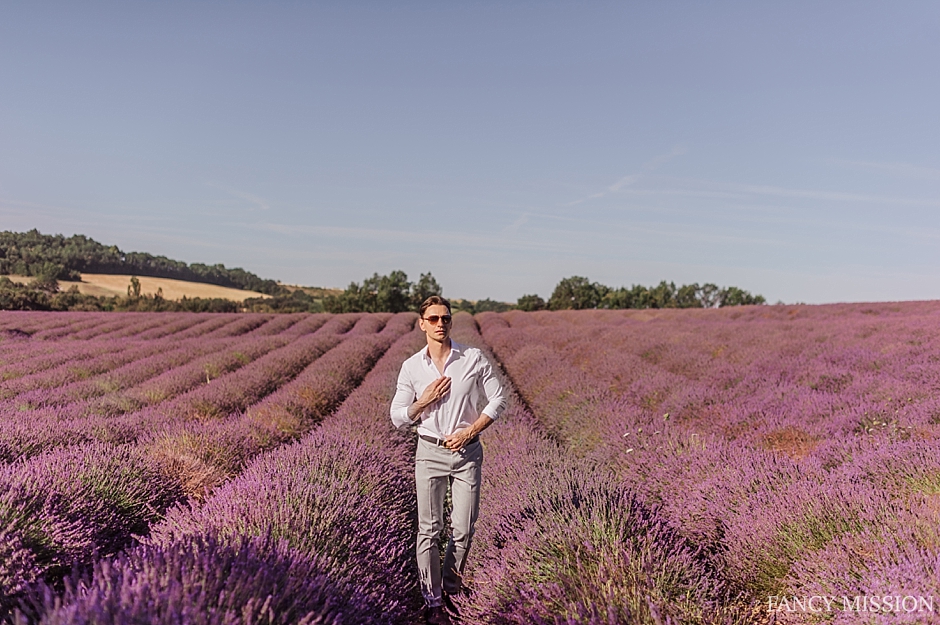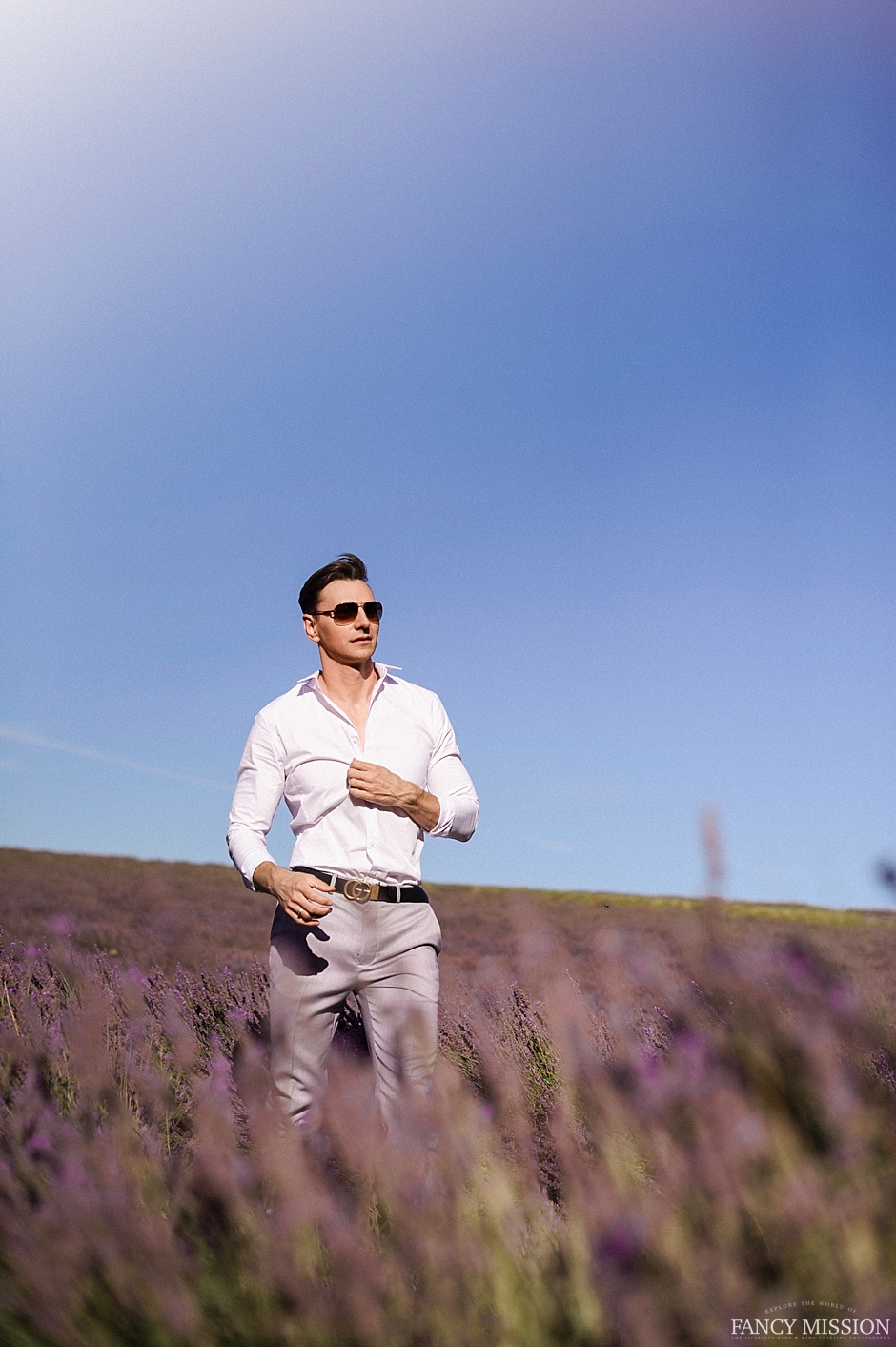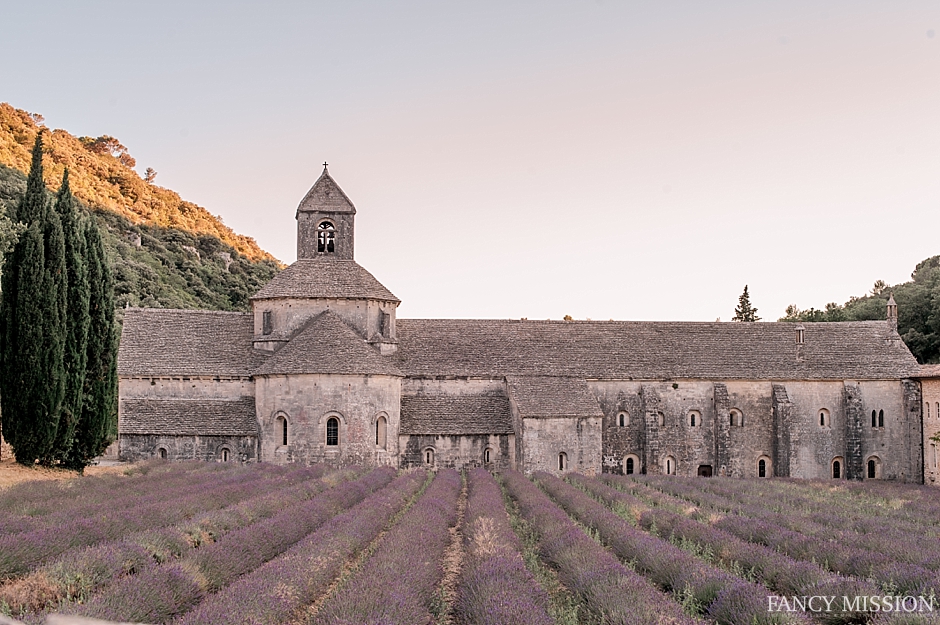 Just as Paris speaks of croissants and fashion, Provence spoke of endless fields of lavender to me. Any time you can have the opportunity to see these mesmerizing fields of purple within the short window looming around end of July and beginning of August, you might think you've struck some gold. It's a tight frame when they are in full bloom and you have to get there in time before the harvesting happens and before they get sent off to little shops and boutiques eventually to find sachets of the dried stuff sold in shops or soap. We made plans to go around that time, we flew to Poland first to see our family and immediately a week later we took a flight to Nice, France.
Spending only a day in Nice we drove to Valensole city to see the lavenders. Our goal was to see them at sunrise. In our minds, we imagined the sun lazily coming up over the rolling hills of Valensole and breaking that gorgeous light over the fields. So passionate were we to make this a reality that we were up and out at 3am. Some major highway work forced us to take little detours and we were forced to take some scenic side roads. Still, we didn't sweat it knowing we had ample time.
Eventually, we reached the town of Valensole with a bit to spare before sunrise would 'officially' happen. The only problem was that we couldn't find any lavenders! The fields were bare and it appeared that they had already been harvested. As devastating of a blow this was to us, we still kept at it driving up and down the hills and any random road with the slightest hope we'd find these fields. I was getting a little stressed, and starting to wonder how did I miss the season completely. After a couple of hours, we spoke to some locals and they did inform us that most of the lavenders had been cut early this year due to a dry season. As you can only imagine, we were very disappointed. So, we did what any disappointed traveler is to do. Go find food! Luckily, there wasn't a shortage of French bakeries at Valensole town and we came across the best croissants of any of our travels yet! They were so good I had to go back and get some more!
At this point, you must wonder, where did all those lavender photos come from!? WELL… On the way back to Nice as we were eating our croissants and drinking coffee, all of the sudden we just smelled the lavender flowers. It was a smell wave of sorts and it just hit us full face. We thought to ourselves, where is the smell coming from? A few seconds later, right in front of our car we see the fields. Lavender fields everywhere!
All was not lost – we were so excited! We jumped right into them. The smell, the buzzing bees, and our happiness of finding them were truly an amazing experience. When we finally started taking photos it was more around noon and the lighting was harsh as it can be. Yet, far away from sunrise or sunset glow we were one happy croissant-lavender-sun drenched couple. What a story we walked away with!
On a side note, some photos are from Notre-Dame de Sénanque Abbey which we had visited the day before. The beauty of the architecture and of the valley where the Abbey lies is stunning and worth the visit!