I don't think I know of a single person who wouldn't want to visit Italy at least once in their lifetime. Italy is synonymous with great food, local flairs of hospitality, and enveloped between mountains, lakes and major cities are these precious gems of nature. While it's easy to get lost between it all, let's not forget the wine! Personally, this was my second venture to Italy. The first time was well before I started this blog, and in that trip I stuck with the most 'touristy' of tourist spots within Rome. Even back then, I had a feeling I'd be back one day. In this trip, Alka and I headed out to Northern Italy. It was time to check out those mountains and lakes!
Please note *Our travel took place during the pandemic (August 2021) and we did not experience any problems with our trip. However as a first step in planning any trip abroad, check the Travel Advisories for your intended destination.
Plan Your Italian Dream Vacation (everything you need is here)
7+ days recommended

Stop 1: Milan | You just arrived in Italy – Buongiorno!
The best time to visit Northern Italy: Between April and September, it's best for warmer weather and longer days of light. | (Our Trip took place end of August)  If you choose to take this trip in the winter, I'd recommend skipping the lakes. Lake Como and Lake Garda are impacted by seasonal closures.
Getting Around Northern Italy: Rent a car or travel by train | (We rented an automatic SUV from Malpensa airport in Milan) Venice and Milan have large international airports and great car rental options with either manual and automatic transmissions. Do expect to pay tolls on most major highways, credit cards are easily excepted at every tollbooth.
Money & Currency: Like most of the rest of the European Union, Italy uses the Euro as its currency. | (Credit cards are accepted everywhere which is what we used for most purchases)
Languages: Italian is the official language of the country. In some areas of the Dolomites, German is more pronounced. | (While we were hiking down the trail at Dolmites, we heard "Ciao" (Italian Hello), "Guten Tag!" (Hello in German). You may also hear the occasional "Hi" or "Hello" from other like-minded English-speaking travelers.)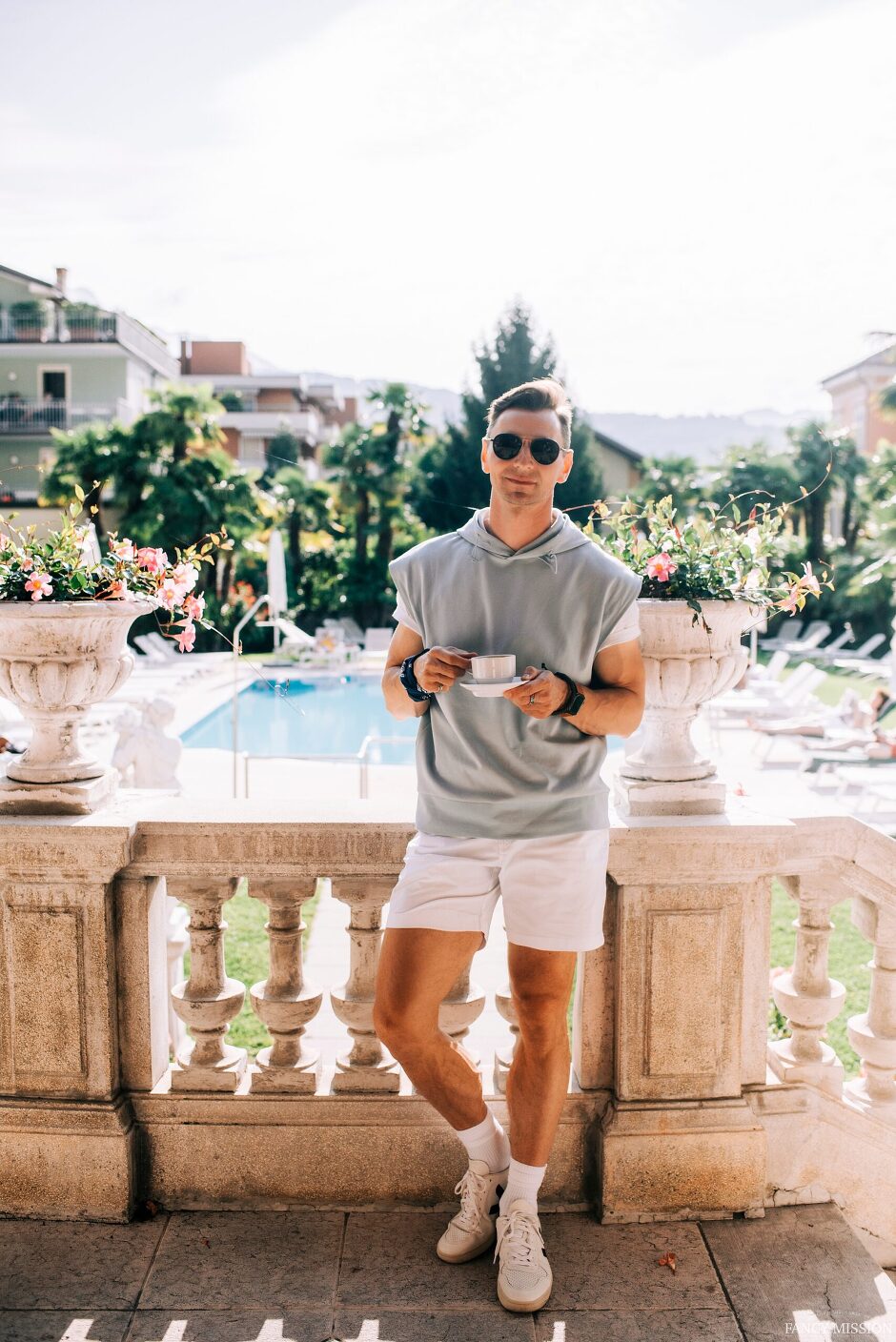 Stop 2: Dolomites – ahh the mountains
Italy's dramatic rocky rooftop, the Dolomites, offers some of the best mountain thrills in Europe
Top Sights in Dolmites | What To Do:
Rent a Boat | Visit Lago di Braies and enjoy a romantic boat-trip. Probably the most popular activity to do on the lake is rent one of the cool, wooden row-boats and cruise around the photogenic emerald-colored waters.  * no hike necessary here *
Go Hiking | Val di Funes is home to one of most iconic sights in all of Italy. Situated in a blooming valley with picturesque buildings and towering mountains, Val Di Funes looks like it came straight out of a magical storybook. The Church of St. Magdalena —  is home to one of most iconic sights in all of Italy. You can park in one of the town parking lots and make your way up to the trail to the overlook.
Explore | Road trip | The Dolomites are one place you really want to be a passenger, and be mesmerized by the mountain peaks, emerald lakes, verdant meadows, and quaint little towns.






Stop 3: Lake Como – La Dolce Vita
Full of pleasure and luxury. It's pure, beautiful and glamorous!
Top Sights in Como | What To Do:
Stroll the picturesque streets of Bellagio | The best way to discover Bellagio is to take a walk through its picturesque old town center.
Go Shopping | You don't need to go to Milan to find world famous Italian brands. The Lake Como region has many stores dedicated to fashion, shoes, silk, food and more.
Take a Private Boat on Lake Como | Experience the majestic Lake Como from aboard a beautiful wooden water limousine *** We booked our private tour from Bellagio Water Limousines 





Quick Note ***
Stay at a really nice hotel | If you want to experience what a true vacation on Italian lakes is truly about, we suggest splurging just a little. No matter where you decide to stay, get a room with a view of the lake/mountains just so you can lament properly about having to leave when it's time. (Trust me, you will not want to leave.) We stayed at Grand Hotel Tremezzo


Stop 5: Lake Garda
Set at the foot of the mountains in northern Italy, it is one of the most beautiful holiday destinations in Europe
Top Sights in Lake Garda | What To Do:
Explore Limone Sur Garda | Personally I think it's the most picturesque town around Lake Garda. Colorful buildings and picture perfect waterfront area make you wonder if you're standing in a real-life postcard.
Visit Sirmione and Castello Scaligeri | The water-surrounded fortress. The quaint little town of Sirmione sits at the end of a long promontory reaching out into the lake from its southern shore. Grab an ice cream cone, glass of wine, or espresso!
Cycle on water | The most beautiful bike path in Italy. It connects the towns of Limone sul Garda and Capo Reamol.








Stop 6: Back in Milan – Milano is shopping HEAVEN!
Top Sights in Milan | What To Do:
II Duomo (Milan Cathedral) | Must see the massive Cathedral of Santa Maria
Galleria Vittorio Emanuele II | Luxury Shops and Elegant Cafés

The Most Instagrammable Spots in Italy
The 5 best Instagram spots in Northern Italy for really stunning travel photos to bring the perfect Insta shot!
Your Post # 1 – Your Private Boat on Lake Como with Bellagio Water Limousines 

Your Post # 2 – Hiking the Three Peaks in the Dolomites

Your Post # 3 – Row your boat at Lago di Braies (Pragser Wildsee)

Your Post # 4 – Bellagio and the La Dolce Vita moment

Your Post # 5 – Santa Maddalena (no fancy camera required)

Avarderci!
Thank you for reading my friends. Let me know if you have any questions in the comments below. Cheers and happy planning!