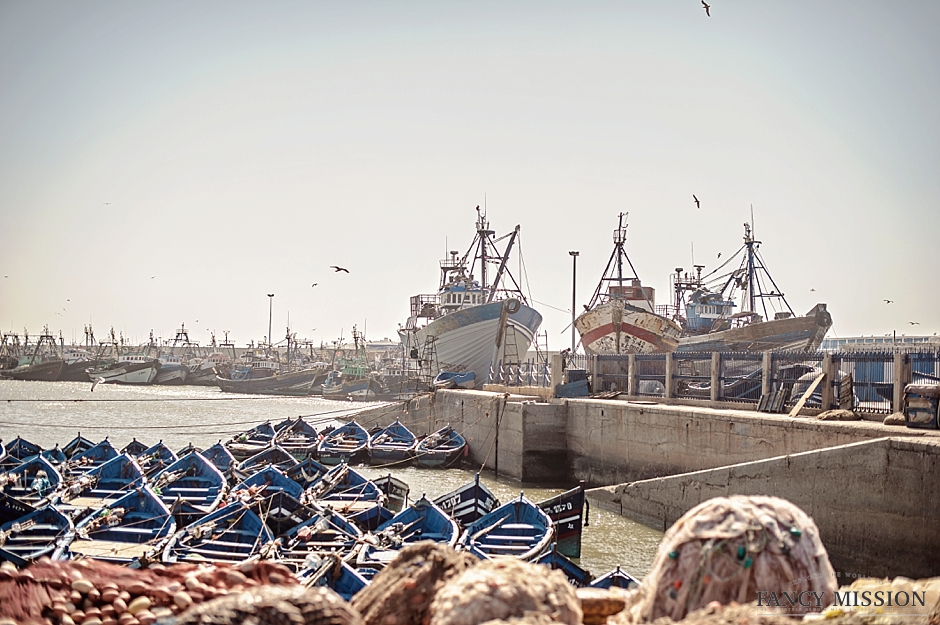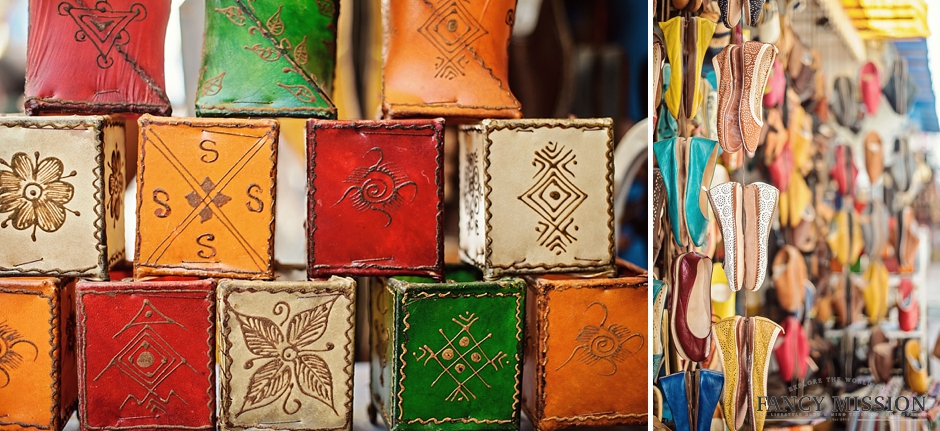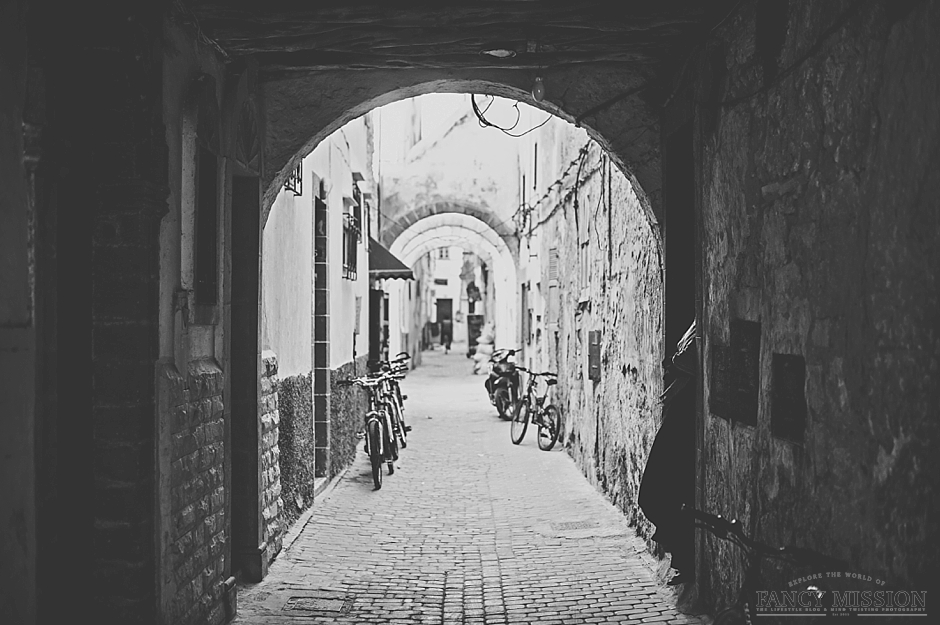 The highlight of getting to Essaouira was seeing the goats on the trees. Quite literally. Goats standing on trees munching around like it's nobody's business. They even posed for photos with us unperturbed or inhibited from carrying on their daily activities.
But once we arrived at Essaouira, we forgot all about the goats. Getting out of the car, the first sound to reach our ears were eagles quaking with the ocean slurring in the background. Hurriedly, we made our way to the stone walls to get a better look. It was mellow. The water was cobalt blue which contrasted starkingly with the brown stone. The matching boats at the nearby dock were empty signaling that the fisherman were back with the days catch. The cutoff fish heads strewn about were proof of it.
We walked around the outskirts of the city taking in the fishy smells, the sounds, and the clitter clatter of daily life as it was happening. Cats were swarming freely. Bearded salesman were coyingly trying to get us into their shops to have a look. Coffee shops were at every corner. Again we found ourselves in a city entirely unique. We forgot about the goats. We forgot about our bucket list of things to see. It was time to just be and make that the Essaouira experience.
Essaouira Morocco