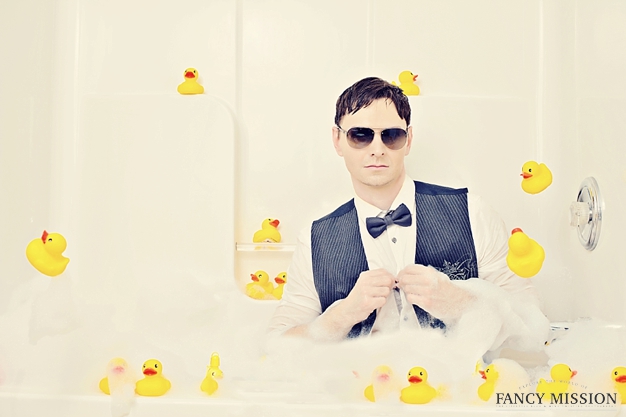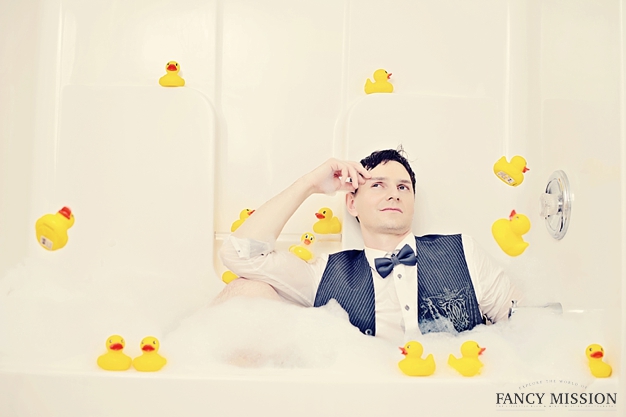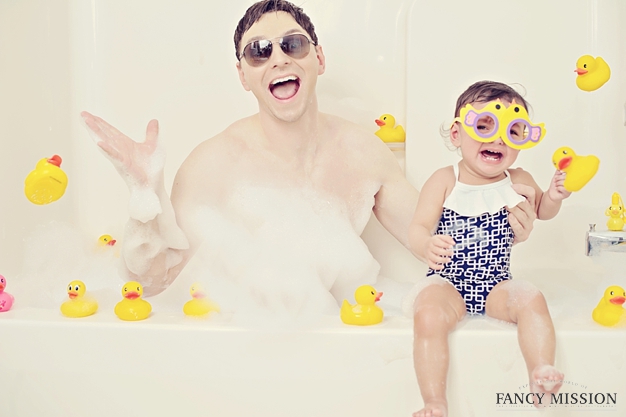 Every day life tasks can get pretty mundane. Until one day it occurred to me that it doesn't have to be that way. Since one of my personal goals for Fancy Mission is to spend more time as a family doing everyday things, it seemed a no brainer to bring it home with the regular tasks at hand. Bath time seemed like a good idea to start with – bubbles, a million ducks, water, toys, nothing could possibly go wrong, right?!
Wrong. From the checkout line at Target with the salesgirl giving me a weird eye while scanning individually each duck to getting Sofie in the tub, it was a disaster. Mentally and physically draining. We gave up after two attempts with Sofie. Nonetheless, I didn't there was any reason to not make more of it since we had spent a good deal of time working on the duck backdrop and lighting. In the end, it was a hilarious shoot – a bit crazy, unexpected and the whole fam had a great time.
Enjoy the shots and hopefully you'll see everyday occurrences in a new light!
Much love,
FM